Undercover Break
A downloadable game for Windows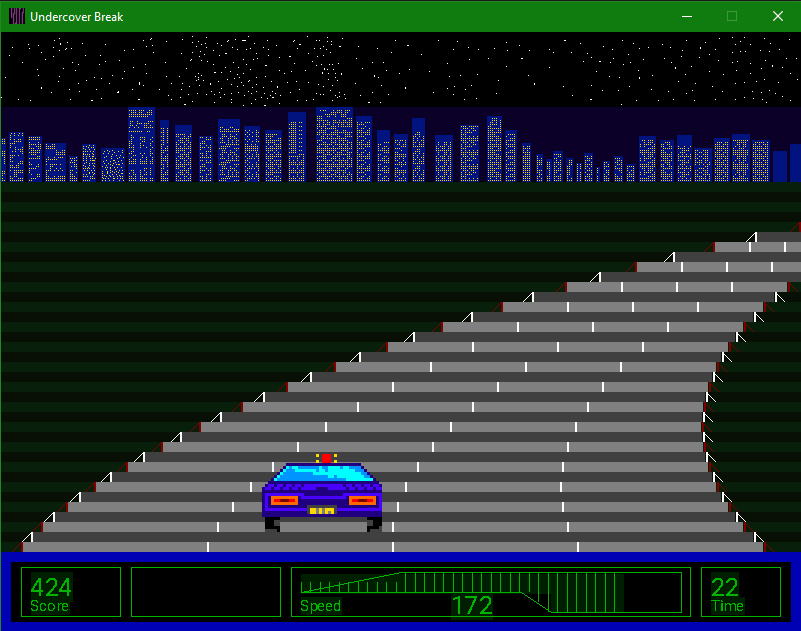 This is a retro style, simple arcade racing games. Possible 8 bit, 16 bit style. If you know such games as Taito Chase H.Q. or Highway Star/Rad Racer, Outrun, Knight Rider, then you already got the idea.

Also, some inspiration comes from MadMax movie. It is about muscle car, some action hero and the road. So 80s movies are here. Also, in someway it is about need for speed 1, but from a policeman.
So, you a a policeman. And your duty is to control city streets. You have a car. And it is a call for you. To start the chase for outrunners and bandits on the roads. The game is about time racing also. So move through checkpoints.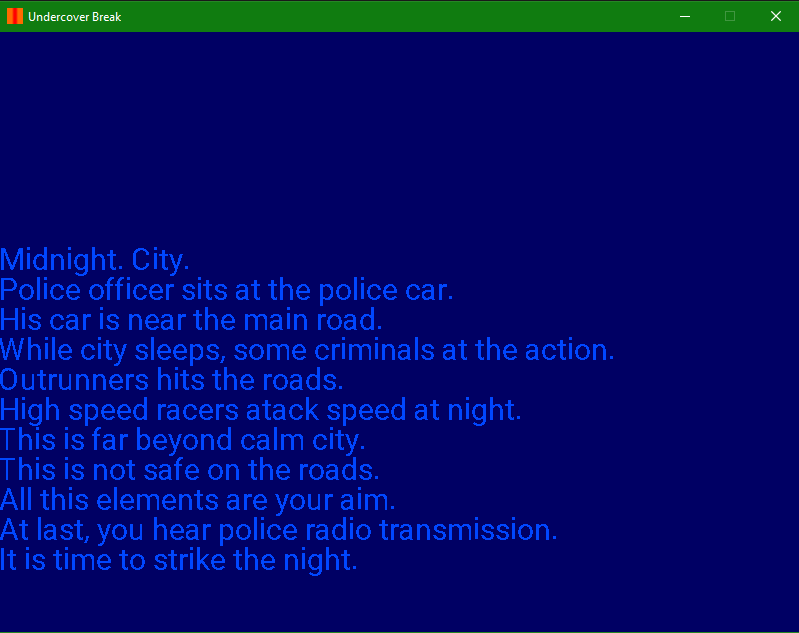 About Demo:
This is a short demo. Version is 0.1.
And here you can race and shoot.
So, you can simply pass several checkpoints and complete this demo!
And feel yourself as a happy policeman.
Also, game has some text intro. With some 80s action hero story.
Short story, of course, because it is action. There is no need in many words.
Just engine and speed.
Controls:
In game:
Shoot - press A button
Key UP/DOWN - speed up/down
Key LEFT/RIGHT - move left/right
In menu:
Key arrows to navigate
SPACE for confirm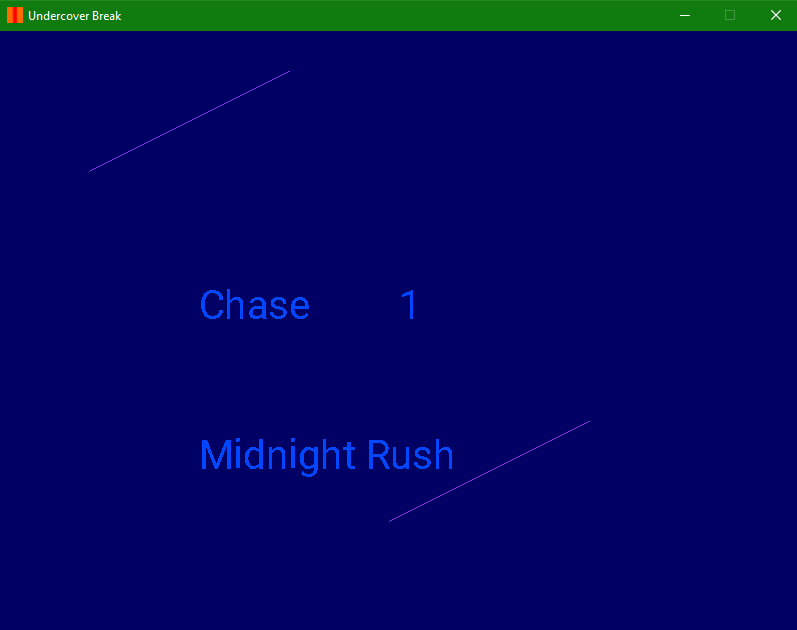 About videogame in two words:
Arcade as taito chase hq,rad racer. Simple racing game. Need for speed for a policeman. Dev for #rndgamejam2021
Is in development. More info by process.
Download
Download
UndercoverBreak (version 0.1).rar
1 MB